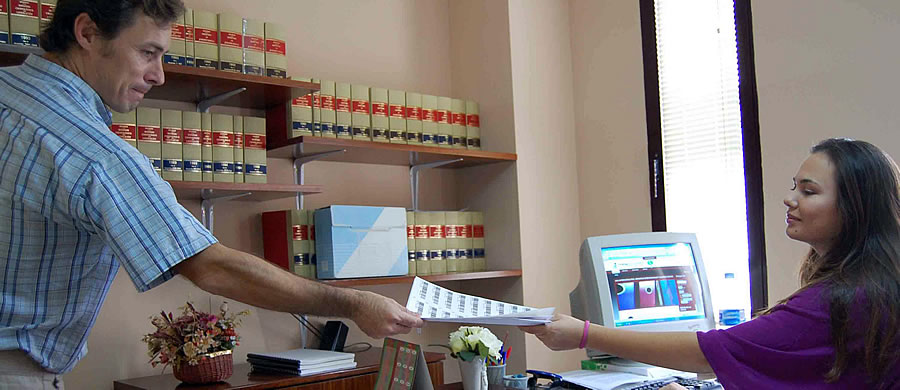 Interconsulting-Lawyers in Lanzarote and Fuerteventura
Is an internationally recognized Lawyers office as well as legal and tax advisory firm made up of bilingual professionals and a multilingual support team with collaborating offices in Madrid, Barcelona, Granada, Malaga, Cadiz, Dublin and London, allowing us to satisfy the needs of all our clients independently of where our assistance may be needed.
The members of the law office are specialists in their respective subject matters with a solid professional track record which allows them to offer high quality service to our clients.
On the island of Lanzarote, ASG Interconsulting has offices in the tourism centres of Puerto del Carmen (since 1990), Playa Blanca (since 2000) and Arrecife (since 1990), as well as on Fuerteventura in Corralejo (since 2005).
20 years of experience in the exercise of the law distinguish us, as does our long track record comprised of:
Complete advice for private clients, small businesses and self employed persons.
Personalised atention
Complete and flexible service
Professional service specialized in international investments
We also offer aditional services and administrative assistance.
Given the current trends, our office offers a global service to spanish nationals as well as foreign residents or non-residents in our country. We also offer services for COMPANIES, PROFESSIONALS, SELF-EMPLOYED AND SMALL BUSINESSES.
WORKING AREAS
We are able to advise our clients in the following areas:
PROPERTY LAW
Our property law department has helped our clients for 20 years to have legal coverage during their investment process during the purchase of properties, plots, commercial space and hotel complexes located on the Canaries as well as mainland Spain.
CIVIL LAW
In this area and with the help of our specialized lawyer in this matter we offer:
Claims for personal injuries caused by traffic accidents, suffered both by nationals or foreign citizens.
Legal proceedings to reclaim monetary amounts or debts.
Civil and mercantile contracts
Evictions due to non-payment or other causes
Insurance claims
Claims and executions of foreign resolutions
Litigation of civil matters.
Specialized family law department. Divorce proceedings. Before coming to that point please do not hesitate to use our Marriage Counceling service.
We execute divorce sentences.
Succession law and inheritance proceedings
MERCANTILE AND COMPANY LAW
We provide advice and asístanse to start and organise new spanish companies, be they mercantile, civil or family businesses, as well as regional and Branco offices of foreign companies in the Canaries. We advise private clients, small businesses and self employed persons when establishing national or foreign companies in the Canaries, including fiscal advice.
Limited company Operations and advice on the liquidation, execution and formalization of company agreements.
Within this department we offer a specialized Accounts and Fiscal department as well.
We do all kinds of tax related paperwork (income tax declarations, company tax etc.)
We a fiscal study to initiate and carry out your commercial or company activity.
Tax and Financial law
Non Resident fiscal and tax matters.
TOURISM LAW
Our office offers advice on tourism law. We deal with:
Fines from the Tourism Inspection office
Complaints from clients and appeals
Royalty and tourism contracts
Change of category of tourism complexes
Change of tourism licences. Habilitating titles
INVESTMENTS
Professionals in which you can trust!
No matter if you are investing in property for the holidays, residence or for your retirement in tourism centers of the Canary Islands or the Mainland or in rural areas, we offer complete and personalized service, taking care of the legal issues and bank matters in accordance to the demands of our clients, offering them a complete service.
Incomparable attention, quality of service and absolute confidentiality, according to our clients demands.
The firm is run by the lawyer Mrs Angeles San Gregorio Franco, who specializes in Irish and British international markets, and in the process of becoming a member of LAW SOCIETY OF IRELAND and the LAW SOCIETY OF ENGLAND.
More Articles
Business Management and Organization in Lanzarote
Lanzarote Tax Advice
Criminal, Real estate, Administrative and other Services
Real Estate Investments
Accountancy in Lanzarote
Employment advice in Lanzarote
International Investments
ASOLAN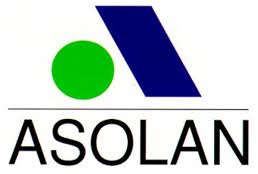 ASG Lawyers have recently signed an agreement with ASOLAN, the Insular Association of Hotel and Apartment Businesses of Lanzarote, offering a Legal Advisory Service to the members. By means of this agreement the members will be able to receive infomation and legal advice concerning matters of their field.
Communities of Owners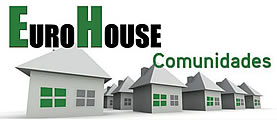 ASG works with Eurohouse Communities to offer you a service of administration of communities of owners managed by A.P.I. registered professionals that together with their team and having offices in the main areas of the island can resolve all your community problems and be close to you. Please click here for more information.